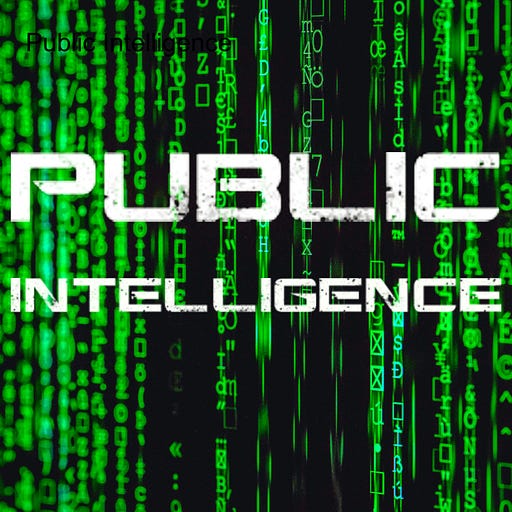 Mar 18, 2021 • 58M
Sam Samworth - Prison Officer - "Strangeways" England in Lockdown!
Asking great questions of great people. Attempting to investigate, research and report on geopolitical events, history, psychology, sociology and science. The goal of public intelligence is the pursuit of objective truth, particularly one that is being covered up or hidden by some who wish to keep certain knowledge in the dark.
Originally recorded and published in 2020. 
https://twitter.com/SamworthNeil
https://www.amazon.com/Strangeways-Prison-Officers-Neil-Samworth/dp/150988355X/ref=sr_1_1?dchild=1&keywords=strangeways+prison+officer&qid=1616106747&sr=8-1
https://linktr.ee/Addyadds
BitChute https://www.bitchute.com/channel/BgElNaoKAoii/ BNT Channel: https://brandnewtube.com/@addyadds UGE Video: https://videos.utahgunexchange.com/@addyadds Brighteon: https://www.brighteon.com/channels/addyadds
Parler: https://parler.com/profile/AddyAdds/posts Gab: https://gab.com/addyadds
GoFundMe - https://www.gf.me/u/x2grxp Patreon - https://www.patreon.com/AddyAdds SubscribeStar: https://www.subscribestar.com/AddyAdds Paypal https://www.paypal.me/oneaddyadds
My Socials: https://www.instagram.com/addyadds/ https://www.twitter.com/OneAddyAdds https://www.facebook.com/OneAddyAdds
Streamyard Referral Link: https://streamyard.com?pal=6421268531249152
Free 4K Youtube Video Downloader: https://www.4kdownload.com/?ref=adakinolsen
Rumble Video Referral Link: https://rumble.com/register/AddyAdds/
Melon App Referral Link (Like Streamyard but cheaper!) https://melonapp.com?ref=addyadds Payoneer Referral Link: http://share.payoneer.com/nav/Lmb0EEiNudeNJ38btxFcpWbkR4pis787ooOgIO2PQxkw571ngrT5trNaGXUny-vD4p_LD4agYCxXTe3B69gleg2