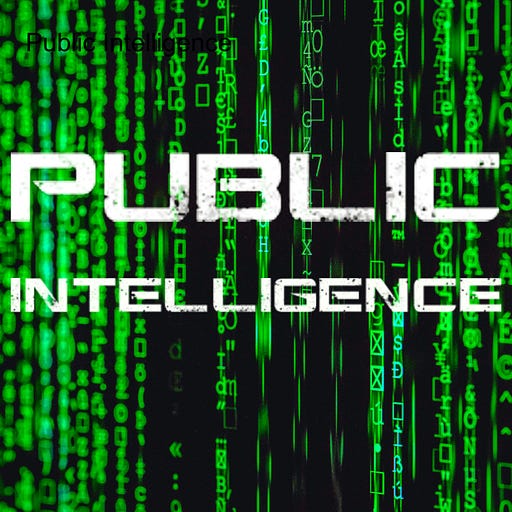 Sep 9, 2021 • 1HR 16M
Marshall Masters - Former CNN Science Feature News Producer
Asking great questions of great people. Attempting to investigate, research and report on geopolitical events, history, psychology, sociology and science. The goal of public intelligence is the pursuit of objective truth, particularly one that is being covered up or hidden by some who wish to keep certain knowledge in the dark.
Originally published May 1, 2020.
Marshall Masters is a former CNN Science Features news producer, freelance writer, television analyst and the publisher of YOWUSA.COM. Since 1999, he has been researching earth changes and Nibiru flyby-related topics including: sustainable survival communities, catastrophic crop circles, impact events and future technologies. Like many others, Marshall sees a dark cloud coming. What makes him different is that he also sees a silver lining - a noble and inspiring Star Trek future.
https://www.addyadds.one/
TELEGRAM: https://t.me/oneaddyadds YOUTUBE: https://www.youtube.com/channel/UCR8UoUPvixzHTDPv_qkF7wg FACEBOOK: HTTPS://WWW.FACEBOOK.COM/ONEADDYADDS TWITTER: HTTPS://TWITTER.COM/ONEADDYADDS BITCHUTE: HTTPS://WWW.BITCHUTE.COM/CHANNEL/BGELNAOKAOII/ PAYPAL: HTTPS://PAYPAL.ME/ONEADDYADDS PATREON: HTTPS://WWW.PATREON.COM/ADDYADDS VENMO: HTTPS://VENMO.COM/ADDYADDS UGE TUBE: HTTPS://UGETUBE.COM/@ADDYADDS BRANDNEWTUBE: HTTPS://BRANDNEWTUBE.COM/@ADDYADDS RUMBLE: HTTPS://RUMBLE.COM/C/ADDYADDS